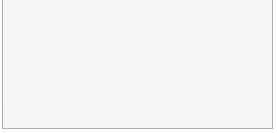 Enterprise mission: create contribution for the society, create value for customers,
create opportunities for employees, for the enterprise to create economic..[MORE]
Mobile: 15921768166
Tel: 021-67228860
Fax: 021-67228860
Address: No.251, Linsheng Road, Tinglin Town, Jinshan District, Shanghai




Shanghai Kangda Rubber Manufacturing Co.,Ltd located in Jinshan district, shanghai. And our operating principle is connecting people. Recently, we absorb foreign mature technology and enhance the ability to develop new products. Meanwhile, we adopt new material and new process to produce. And we also have complete testing equipments.
Mainly products: general O-ring(NBR, EPDM, Fluorine rubber, Si-rubber), packing fluorine O-ring…...[MORE]